MAKAIA responds to the COVID-19 crisis and recovery
Digital Skills for equity, inclusion and employment
Colombia is one of the most unequal countries in Latin America (GINI, World Bank). This inequality is also reflected in the access to internet, digital skills, education and employment. The COVID-19 crisis has highlighted these inequalities. Those with less opportunities or in remote communities, are the ones that have been greatly impacted.​
MAKAIA works with at-risk, vulnerable and excluded communities (youth, women, children, teachers, the elderly, and others) to develop the digital skills they need to succeed in school, life and work, promoting inclusion and minimizing the effects of the COVID-19. MAKAIA reaches the last mile, those places and people usually not served by the government to generate social impact. We are committed with the recovery of our society and with laying the social foundations as well as the training (up-skilling and re-skilling) to contribute to the improvement of economic and social indicators.
Coding Skills and Employment as Life Alternative for women, youth and those unemployed: Training in basic IT and programming technologies (front and back-end) and on 21st century skills, such as communication, creativity and collaboration. Intensive 9-week, mentor based training and inspirational talks. Since technology will be the driver of post-COVID employment, they will also be supported in finding jobs that will allow them to improve their social and economic development.​
Focus: up-skilling, re-skilling and employment.​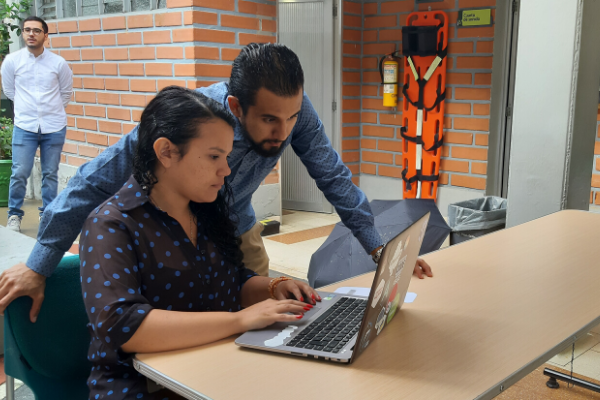 Digital Skills: Train, in digital, data and information skills, youth, women, the elderly, small businesses and other at-risk communities. By creating the capacity to use and understand information and technology, they will be able to understand COVID-19 related messages, find opportunities, search for information, create and share content, collaborate, communicate and solve problems. They will also be able to discern information, detect fake news, and access primary services such as education, health and financial system.​
Focus: new skills, access to information and knowledge.​