At Academia Geek we help young people who do not study or work to acquire and practice junior web application development skills in a 9-week intensive training process.
In 2019, 35 young people graduated from the program, of which 74% have a stable job in technology companies, are undertaking or returned to Higher Education. This means that they left their Ninis status, to start walking a path in areas related to technology.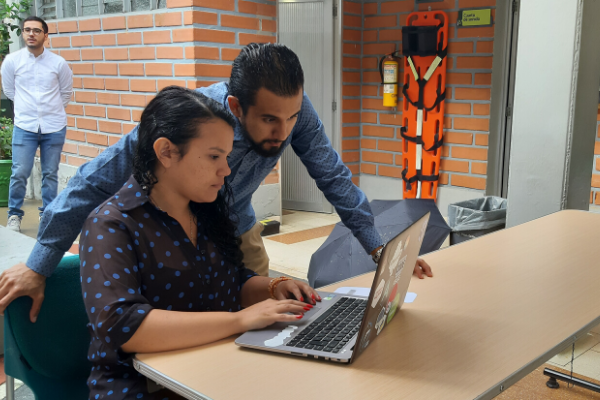 This year, in the month of April, 20 girls were certified as Frontend Jr. Developers. Of them, more than half are already working in institutions and companies such as:
Politécnico Jaime Isaza Cadavid – Agile Innova

SourceMeridian

Comono

Iatech
Also, in the first week of July, 16 young people completed their training and obtained their Developer certification. With them we start the employability process to find opportunities where they can apply all their knowledge and skills.
Currently, 25 people are being trained at Node / Reactjs, in a special group that we opened in partnership with Comfenalco-Antioquia and, until July 14, we are in call to form and open a new cohort of young people who will be trained in code and programming
The IT sector has many opportunities and in the coming years it is estimated that it will need a large number of developers. If you are looking for talent like the one we train at Academia Geek, write to [email protected] or [email protected] so you can learn more about the program and our graduates.
This project is an initiative of MAKAIA, Agile Innova and E-volution.