All organizations benefit from good teamwork. Collaboration is essential in all aspects, whether selling interior decorating designs or planning the next successful smartphone app. However, great collaboration leads to great communication. And the quality of such communication, according to many studies, is much more valuable than its quantity.
Unfortunately, you can't always achieve great team collaboration. This is more likely if team members:
They do not share the same vision or the same goals

They do not understand or do not agree with their responsibilities, which can lead to confusion or duplication of tasks.

Lack of communication or trust between everyone, which is quite likely if they do not know each other or have not seen each other in person.

They do not have opportunities to discuss their views about decisions or changes in a project.

They are not motivated to innovate or discuss new ideas, which can be caused by overthinking the issues and not reaching any resolution.
Not only will a peaceful environment be achieved if everyone works well together, but studies show that those organizations that encourage collaboration go beyond the sum of their parts and are therefore more likely to achieve high performance. This becomes true when collaborators work together toward a shared goal.
To learn more about our training and implementation services in collaboration tools to improve productivity
visit this link.
How can this be achieved in the company?
There are currently a variety of online collaboration tools for the entire team to stay in constant communication. Here we mention some that may be useful to you.
1. Project management tools to keep track of all your work
To know the project management tools available in the Technology for the Social Sector catalog, click on the link in each one of them:
2. Video conferencing helps improve and develop relationships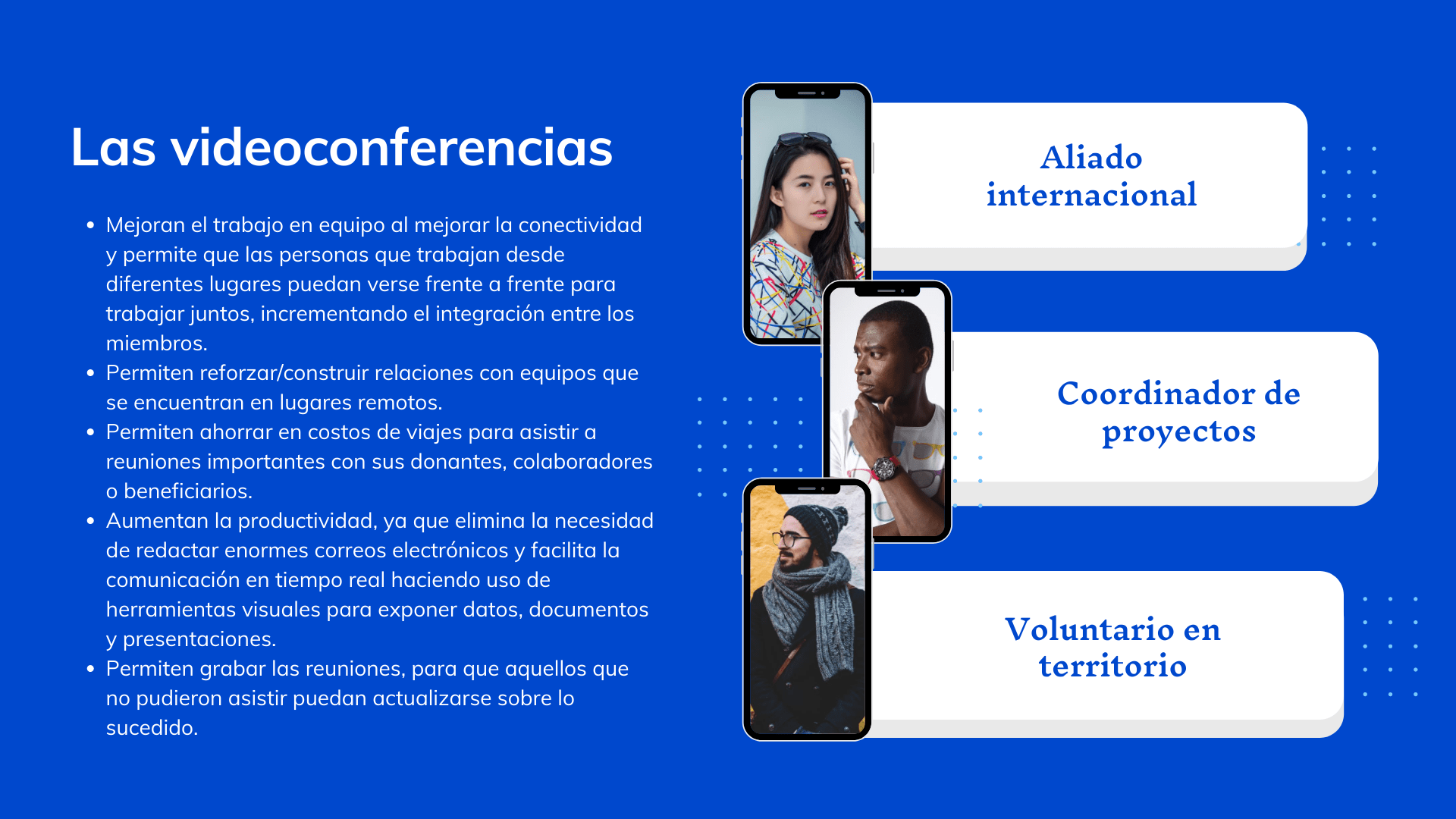 To see the videoconferencing tools available in the Technology for the Social Sector catalog, click on the link:
3. Chat in the office makes work easier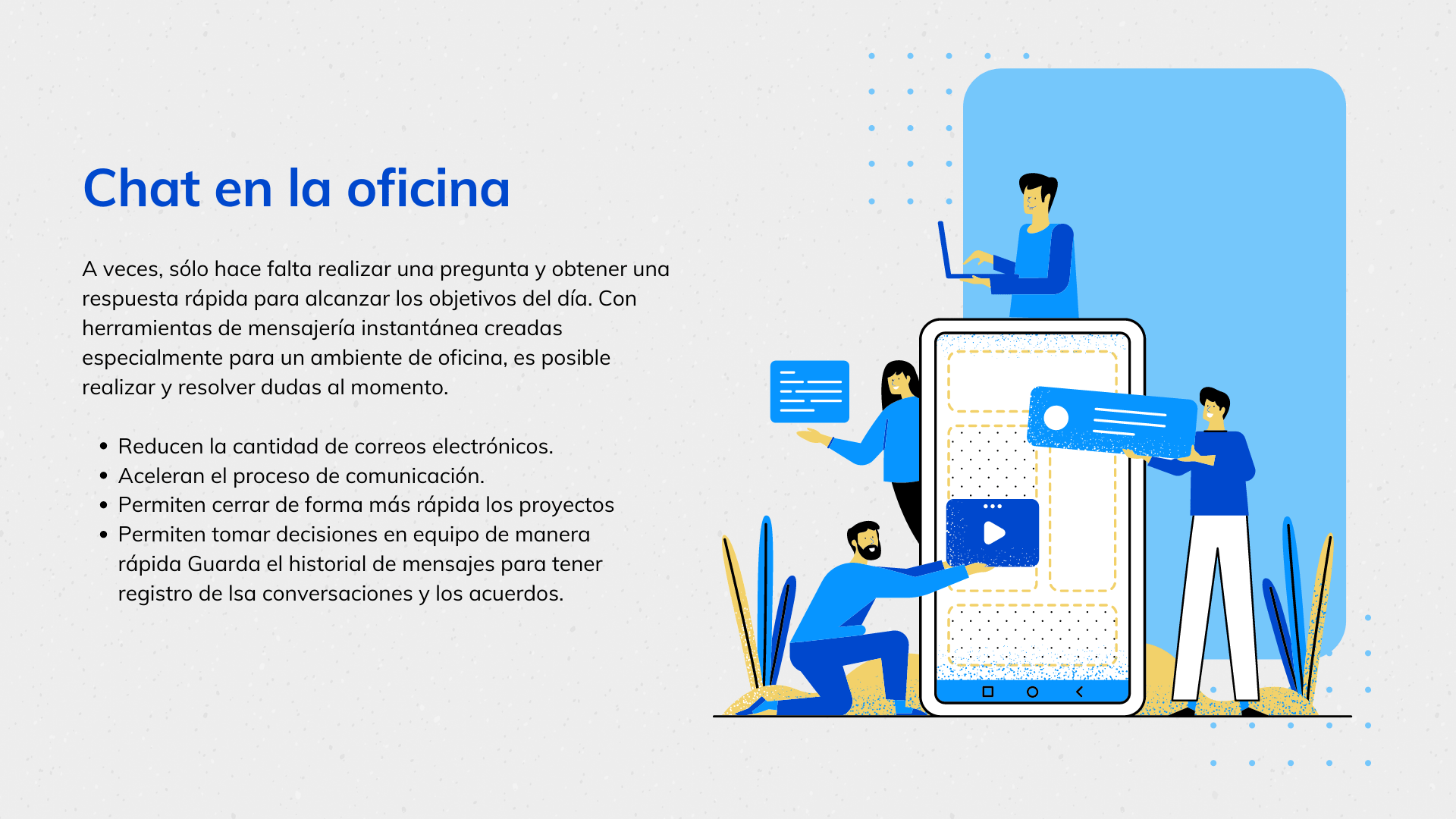 To see the chat tools available in the Technology for the Social Sector catalog, click on the link:
4. Real-time document review reduces delays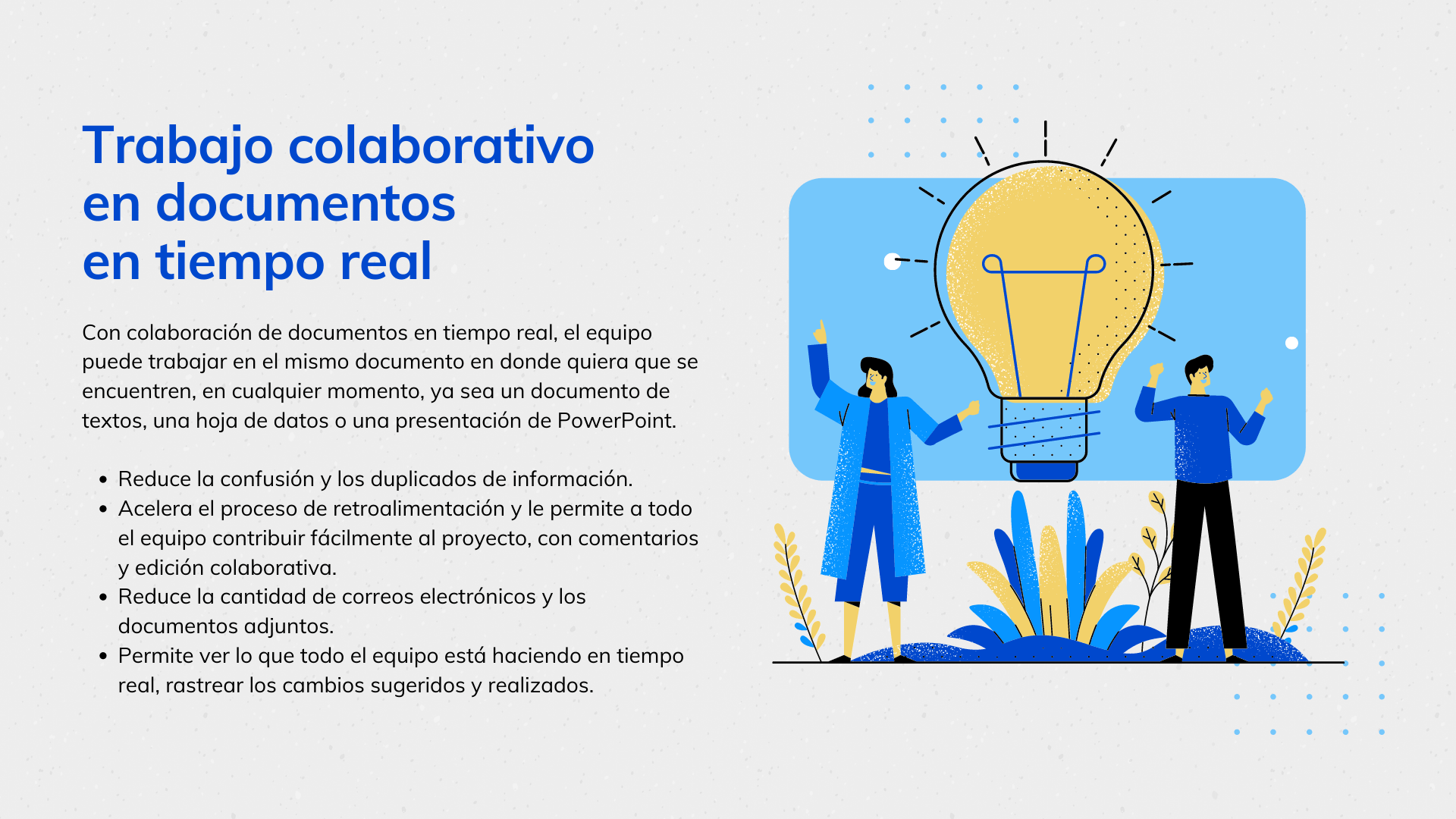 To know the chat tools available in the Technology for the Social Sector catalog, click on the link:
5. Version-controlled cloud storage keeps projects organized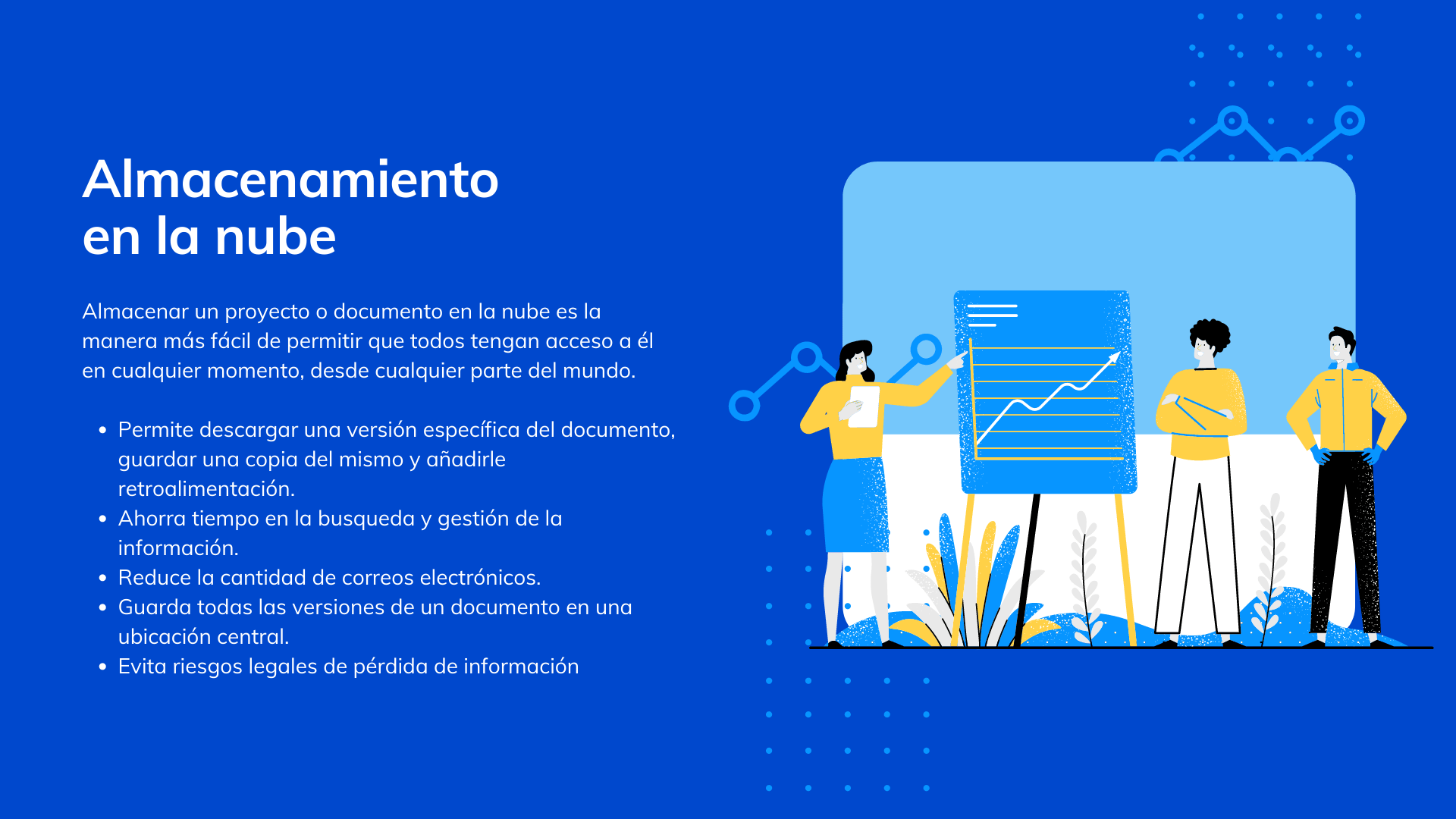 To see the videoconferencing tools available in the Technology for the Social Sector catalog, click on the link:
Blog based on Microsoft 365 article: 5 types of collaboration tools to improve productivity, posted by Microsoft 365 Team on September 4, 2019. To consult it, click here