50 young people from Briceño participated in the innovation laboratories we developed in Travesías, El Roblal and Gurimán El Hoyo. During 25 hours of training, they developed abilities in technological tools focused on electronics, programming, and robotics with a focus on agroindustry 4.0 in the context of coffee.
With this basic technical knowledge, they identified problems and opportunities in their territory which they were able to find a solution to by applying technology thus improving the condition of each process of cultivation and the benefits of the coffee.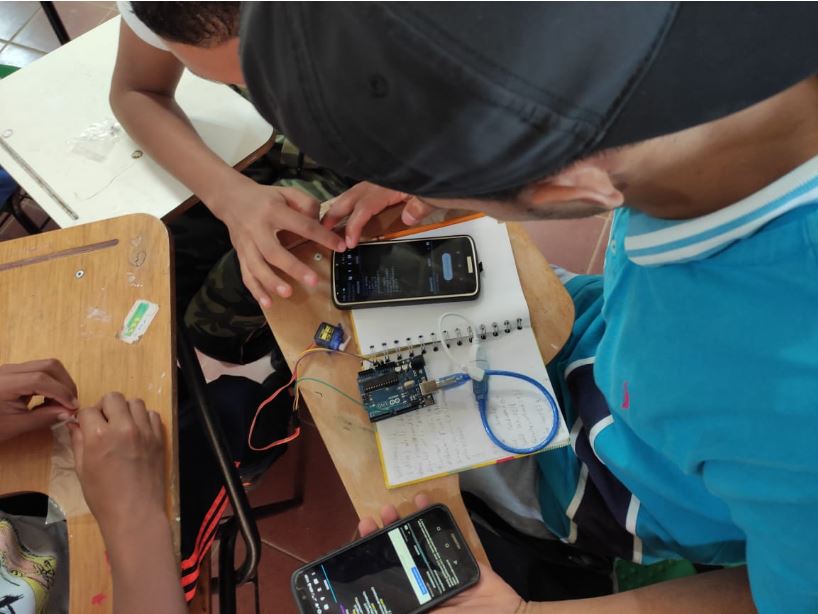 In each strategic node (Travesías, El Roblal, and Gurimán El Hoyo) we make up 3 groups that developed proposals to innovate in agricultural processes. In total, the young people presented 9 models of prototypes of technological solutions in which they used some sensors they had learned about during the training, which, in addition to facilitating some mechanical processes, allow monitoring and follow-up of the cultivation stages and the benefit of coffee, broadening the understanding of the meteorological variables that affect each one of them.
The prototypes designed were:
Automatic sprinkler

Automatic coffee cellar

Automatic canopy

Humidity alarm

Scarecrow

Marquee door

Coffee washing machine

Moisture controlled canopy

Light and button controlled canopy

During the sessions, we applied the learn by doing methodology and we promoted algorithmic thinking, logical thinking, creativity, and teamwork focusing on the achievement of each of the activities.
The Innovation laboratories were part of the ICT Appropriation component of the project Briceño coffee value chain connected with the world, of the Territories of Opportunity program, which we executed in alliance with Alo&Partners.